Well, let's face it – cleaning at home is not always that bad. There are however certain areas in your household that are just a pain to maintain in a good condition. The stove is one of those. If you are tired of scrubbing and battling food splashes even just one cooking, then we have the solution. Our stove cleaning service is the best in Chicago for  a number of reasons.
Outstanding reputation and proven track record to be proud of
We can send a professionally equipped, very diligent cleaner from our Chicago team to treat your stove and oven with powerful detergents and employ techniques that are proven to deliver miracle solutions in stove cleaning. We will make your appliances look like they have just come from the store, and do that in a manner that is a real pleasure to watch.
All you might want from a pro-sanitation company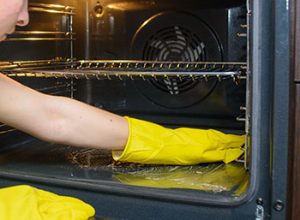 Encompassing all zip codes of Chicago, our stove cleaning service is:
Effective
Cheap
Reliable
Eco-friendly
Tested methods to provide optimal results
We will usually start off by degreasing the stove and the areas around it. Any food stains and buildups are going to be treated in a meticulous manner, using the right products and tools. Once we have removed all the visible soiling, stains and dirt, we will make another round by cleaning up in depth the surfaces, so that they shine and would be easier to maintain in the next weeks or months (depending on often and how much you cook).
Like all other cleaning solutions we offer, our Chicago covering stove cleaning service comes on a very attractive price that is going to perfectly fit your budget no matter what. Make a reservation today by simply getting in touch with our helpful and polite customer support team.