We have been professional cleaning in Chicago for many years now and we know what it takes to deliver a service of a supreme quality. If you want to try out our in-depth cleaning and sanitation services in any zip code of Chicago, just give us a call. You are in for a treat for sure.
The best deep sanitation service you can find in Chicago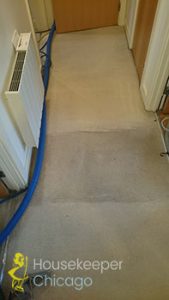 There is many a good reason why you should opt for our offer:
In-depth cleaning, when carried out properly, refreshes your home significantly and makes it easier to maintain.
The service that we are proposing to you comes on a very competitive price that is not going to strain your budget even one bit
Our schedule enables us to provide in-depth cleaning all over Chicago whenever our clients, e.g. you, desires it
Thanks to the fact that our licensed and experienced sanitation technicians operate with the best tools and products that are known to the industry, we always provide results of the highest quality
The importance of proper, thorough cleaning
In-depth cleaning is advised to be carried out at least once every four months by specialists so that your household remains a clean and healthy environment. If you opt for our service in Chicago, the effect will be strengthened by the fact that we employ only hundred percent eco-friendly products.
Make a reservation today
Book the in-depth cleaning of your home in Chicago now by simply getting in touch with our polite and generous customer support specialists. If you have any questions, just ask and you will receive a prompt proper answer. Free quotes are also given out to anyone interested upon contact, so never forget to ask for yours. Thus you will see how attractive our prices truly are.