Do you want to make your life better, easier and cleaner? Do you want to always come home to a place that is well sanitized, tidied up and de-cluttered? A place where you can just relax and enjoy life? It might sound rather hard, especially if you are working on a busy schedule, but have no fear, with our Chicago covering house maid service it will happen for you. All you need to do is pick up the phone and make a reservation.
House maids that will make your life better
Our house maids are available on a flexible schedule, across all zip codes of Chicago. They are trained and very responsible experts who know their job inside and out. You are not going to have to worry about a single thing when you have them working for you. We will take care of every single aspect of your cleaning and housekeeping needs – vacuuming, dusting, taking out the trash, even grocery shopping and walking the dog, if that is necessary. With a house maid from our Chicago operating team, you will not have to lift a finger in order to have a clean, well maintained home.
Fair prices for the best service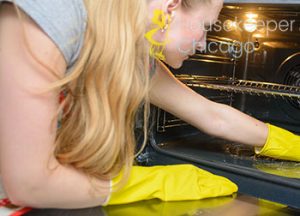 For quite a long time, having a house maid was considered to be a privilege reserved for the rich. Well, with Housekeeper Chicago's cleaning team on the front, it is no longer the case. We operate on very competitive, well balanced prices that are reputed to be pretty budget friendly. This is clearly demonstrated by the fact that our house maids in Chicago work for a very wide spectrum of clients from all sorts of social standings. The outstanding customer reviews that we receive on a regular basis speak volumes about our domestic sanitation and maintenance services.
Certified cleaners you can trust
Make a reservation today and you are going to receive all the perks of our maid services covering the city of Chicago:
Flexible schedule
Reasonable prices
Diligence
Professionalism
Excellent results
Comfort and peace of mind
All sorts of inquiries can be made towards our helpful and very polite around the clock customer support. Our experts are available via phone, mail, livechat and more. Free estimates are issued to anyone interested upon contact, so ask for yours.
We are based and operating, as we have had the chance to mention on a number of occasions already, in the City of Chicago, Illinois. Chicago is one of the largest and most important cities in the United States. Many international corporations and huge companies are based out in the Chicago Loop. The O'Hare International Airport is the largest airport in the world. Chicago is a multi-cultural city with strong Polish, Italian and other communities. This vibrant spirit is reflected in the cuisine, music and culture of Chicago. Our City is known for being the jazz capital of the US. The Chicago styled pizza and hot-dog are part of the culture and identity of Chicago much like the White Sox and the Chicago Bulls.